High Waist Shorts
The second part of my vintage style playsuit is a pair of high waisted shorts. I have kept the red, white and blue colour scheme which I originally decided on . The shorts are navy blue with white piping and buttons.
I used the Short Stuff pattern from
PeppermintMag.com
. I decided to make the shorts without the contrast fabric sections and used white piping on the top seams of the pockets and white buttons on the waistband to add a little interest and to break up the navy a little.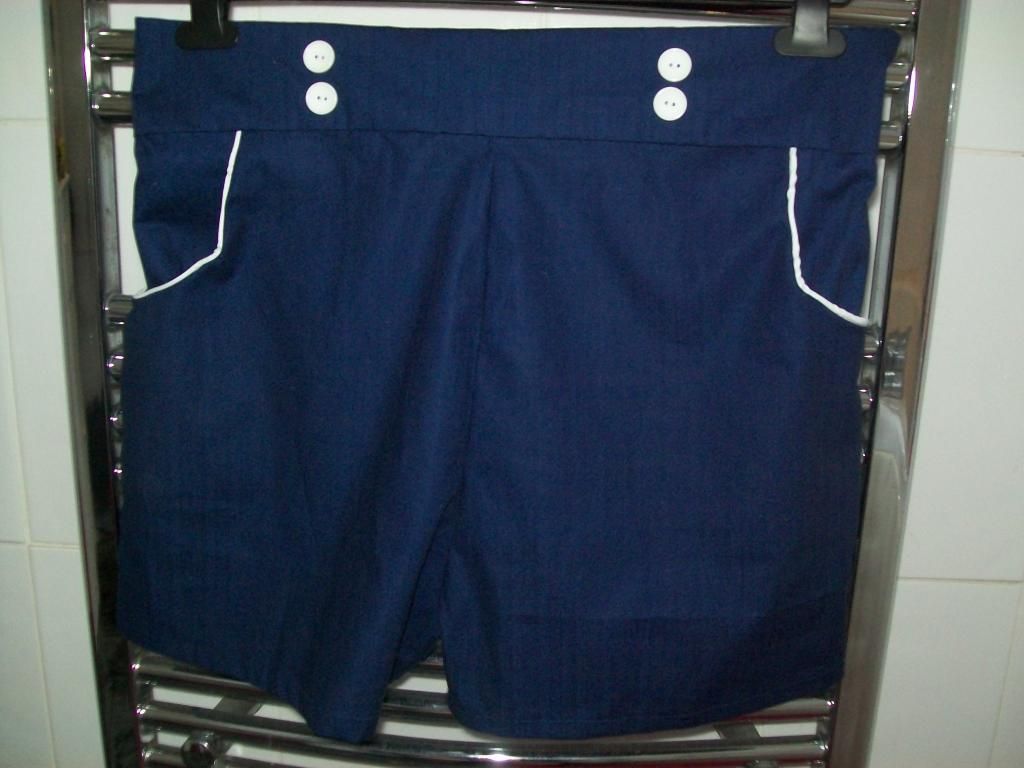 Now all I have to do is sew up the insides of the button plackets on my skirt and sew on the buttons, so expect to see the skirt on my blog soon!